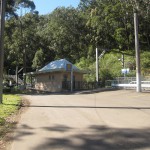 Left early morning to catch the 06:40 train to Otford. I thought I'd buy some water on my way to the station but it was a bit late already so figured I'd buy my ticket in the trainstation first. otherwise i could still buy some water in Otford, well i was wrong…
Arrived in Otford at 07:40, Otford Station is a very small trainstation and there's really nothing out there, a few houses hidden in the woods, no coffeeshop, supermarket or anything in the vicinity. That meant no water so it was to dangerous to do the full 13km walk I had planned. The trainstation did have a small water tap though so I drank a lot of water and headed up the path for a shorter version of my walk.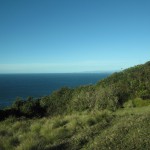 I wasn't even in the national park yet and already had to conquer some steep steps. Eventually I came to a lookout over the sea and started my walk. I was pretty worked up the first half hour since the path was a lot more dense than I had anticipated and was a bit nervous of the stories about the three poisonous snake species that live here. After an half an hour I relaxed probably because I was to tired to really care anymore! 🙂
I came up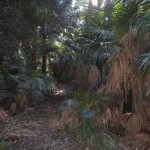 to an intersection and confidently took a right turn, not knowing yet that this was the wrong path. It led downwards through a very rough and narrow path, with a steep cliff of bushland right next to it. After about 45 minutes climbing over rocks and trees I turned the corner and got a real great view of a beautiful deserted beach!
Took a few shots with my camera and had some lunch on the rocks. When I wanted to continue my walk I realised I had been walking on the wrong track! Since I didn't bring any water I didn't want to risk it and decided to backtrack my steps back up to the intersection.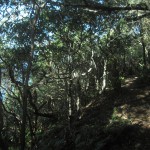 Walking down the track to the beach was pretty difficult but going back up really was a challenge. When you go back up you start to realise how steep the path actually is and having to climb rocks didn't make it any easier. Eventually made it back to the intersection and from there took a different path that led me back to the trainstation.
Really enjoyed the walk but was dissapointed that I couldn't do the trip like I planned it. Next bush trip will be better prepared! Maybe I'll try again tomorrow…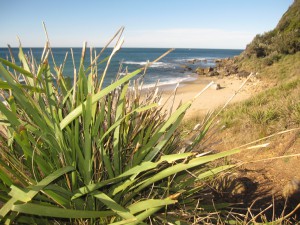 [flashvideo file=/wp-content/uploads/2010/08/the_beach.flv /]