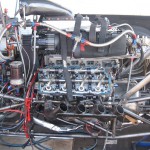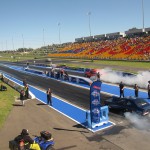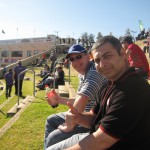 Went out to the Sydney Dragway track with two collegues today. It might start to seem like I'm really getting into cars and bikes. The truth is that when the guys start to talk about V8 turbo diesel engines with nitrox boosters and whatnot, I just nod my head and smile like I understand what their on about…
I did really enjoy the day though, saw some really absurd cars which were more like engines on wheels and some real nice looking muscle cars which seemed to come straight out of a Starsky and Hutch episode!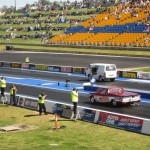 At one point we saw a white van coming on the track and we assumed it was there to clean up or something. Turned out it was actually participating in the races and amazingly put down a pretty good time as well. They must have stuffed the back of the van with one big engine or something!
[flashvideo file=wp-content/uploads/2010/09/TheDragRaceTrack.flv /]